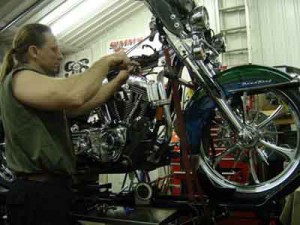 J-P Auger's 122 HP 80" EVO
Thanks to J Precision for the superior performance of myEVO.
My goal was to build a 80" Evo motor using a stock engine case, flywheel and head castings. The head modifications done by J Precision include 3/8" raised ports, bath tub and angle domed chambers, dual plugs and more.
Jean-Pierre Auger